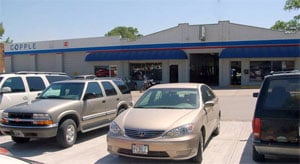 Keeping your GM vehicle running at its best shouldn't be complicated, and there shouldn't be any guesswork involved. Let our GM-trained Certified technicians make maintenance simple and easy for you. We're the one-stop shop for all your automotive maintenance and automotive service needs. From oil changes to tires, to brakes and multi-point vehicle inspections, we have the expertise, technology, and convenient hours when caring for your vehicle. Call us today!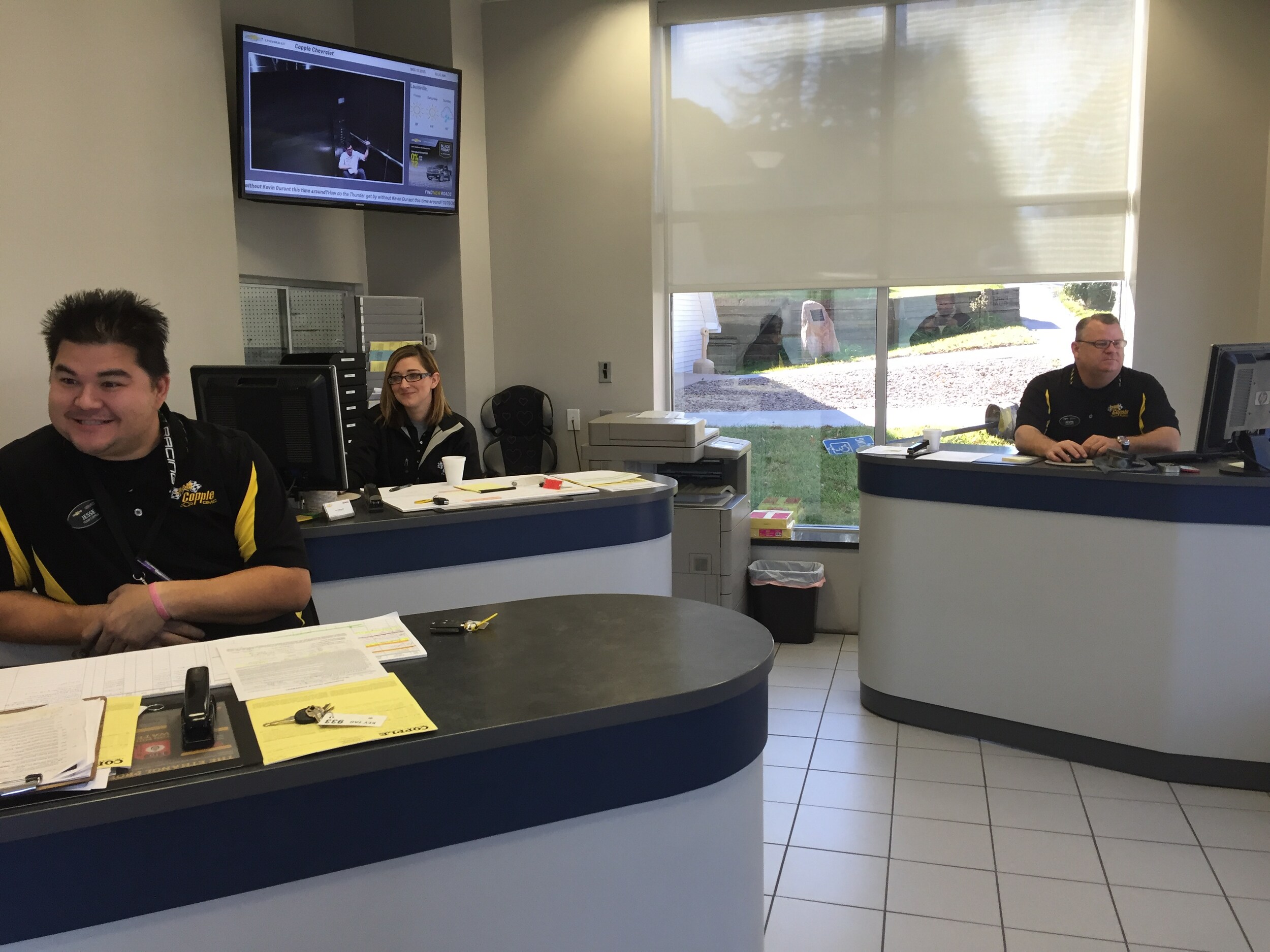 Sara, Jesse, Randy and Don will be more than happy to assist you with all you automobile service needs.  These guys are great! They are here to help you with all of your GM or Non-GM vehicle automobile service needs.
Feel free to call with any questions you may have at (866) 662-1644 or use our convenient online scheduler here.
You can view or pricing by going to our Service Menu page.

What are customers are saying about us:

"I brought our vehicle in for service, the service personnel were very professional.  That's what made our decision to purchase from Copple" -Copple Chevrolet GMC review by Richard S.  See more reviews   

Maintenance Videos: How do I know when I need brakes?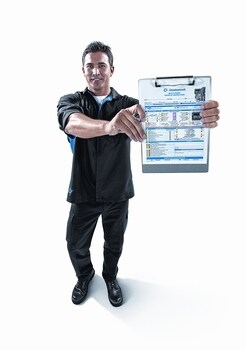 About the synthetic oil we use for oil changes           

Engine and Transmission Warranty                

Chevrolet Limited Lifetime Warranty                     

Replacement Parts and Accessories Quick Reference Chart

Services that we offer to you:

Chevrolet and GMC Oil Change
Chevrolet and GMC Brake Service
Chevrolet and GMC Preventative Maintenance
Chevrolet GMC Scheduled Maintenance
Chevrolet and GMC Service
Chevrolet and GMC Parts
Chevrolet and GMC Repairs
Chevrolet and GMC Tune-up
Chevrolet and GMC Automatic Transmission Service
Chevrolet and GMC Air Conditioning
Chevrolet and GMC Tires
Our view our service specials and visit our GM parts department 
Chevrolet and GMC automotive warranty, repair and maintenance serving:
Omaha, NE

Gretna, NE

Papillion, NE

Bellevue, NE

Plattsmouth, NE

Louisville, NE
Louisville Area GMC and Chevrolet Auto Repair - Copple Chevrolet GMC Service Center
Here at Copple Chevrolet GMC we take pride in the auto repair service we provide. At our greater Louisville GMC and Chevrolet repair and service center it is our goal to charge a competitive rate for your repair and maintenance work. We know that a correct and efficient diagnosis is important the first time so we at Copple Chevrolet GMC take care when looking at your vehicle. Our certified mechanics are here to get you back on the road!
Whatever your service need is, whether its a tune-up, new brakes or regular maintenance, Copple Chevrolet GMC's service center can do it all. Contact our dealership's service department by phone or stop in to make an appointment for your next service or auto repair. We are conveniently located at 306 Main Street and want to keep your car running strong.