Copple offers these great products for your vehicle!

Simoniz GlassCoat
Technology Driven Protection
Simoniz ® has been a leader in car care technology since 1911. GlassCoat? is a clear liquid that is applied to the clear coat of your vehicle. Unlike traditional waxes and sealants that simply coat the surface, GlassCoat chemically reacts and cross-links to the surface for the clear coat to form a three-dimensional network. The end result is an extremely clear, tough and durable ceramic film that adheres so strongly to the clear coat that not even organic solvents can remove it.
When professionally applied to your vehicle, GlassCoat? polymerizes the clear coat of your vehicle and forms a unique ceramic glass resin. To back up our GlassGoat? product, we provide you with a product warranty for up to 7 years on new vehicles and 5 years on pre-owned vehicles. If the process fails, the warranty will repair or repaint your vehicle.

Interior Protection

Simoniz® has a Teflon®-based process that is applied to the interior seats, floor mats and carpeting of your vehicle. This process protects your interior from stains from any consumable food product plus lipstick, make-up, crayons, urine and blood. If the process fails, the warranty will repair or reupholster your vehicle carpeting or seats.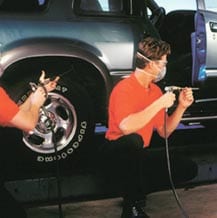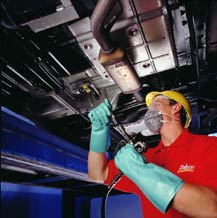 About undercoat:
Prevents and slows rust and corrosion caused by calcium and humidity.
Penetrates all seams, welding points and all rust vulnerable recessed areas.
This treatment will not damage exterior trims or moldings.
Complete vehicle protection including bodywork, under body and chassis.
Annual service available for long-lasting protection.
This treatment is completely ENVIRONMENTALLY FRIENDLY!
Pick-up and drop-off options available.
Watch these videos to learn more about Simonize:
Vehicle protection packages from copple chevy gmc serving:
Omaha Ne

Gretna Ne

Papillion Ne

Bellevue Ne

Plattsmouth Ne

Louisville Ne